Ricky Gervais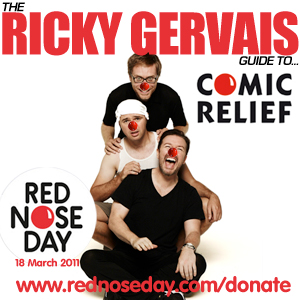 A free and occasional podcast from Ricky Gervais, featuring Stephen Merchant and Karl Pilkington.
Updated: 6 years 36 weeks ago
A special free episode of The Ricky Gervais Show with Ricky Gervais, Steve Merchant and Karl Pilkington
A phonecall from Karl gives a hint of what to expect from 'An Idiot Abroad 2 - The Bucket List' Autumn 2011
A first look at Ricky's TV special, Talking Funny - a discussion about comedy with Ricky, Jerry Seinfeld, Chris Rock and Louis CK. Watch on HBO April 22nd
Ricky, Steve and Karl do their bit for Comic Relief Night 2011
Red Nose Day 2011 is 18 March 2011 - make a donation at www.rednoseday.com/donate
A distillation of Ricky's introductions at The Golden Globes 2011
Here's the audio from Ricky's recent interview with Piers Morgan after his hosting of the 2011 Golden Globes.